What happens after Easter? It's simple enough: Jesus lives, and the disciples began to share exuberantly in his resurrected life. They went about living a full and satisfying life and testifying to God's wonderful work in them! Here is how Jesus described this abundant life: "The thief does not come except to steal, and to kill, and to destroy. I have come that they may have life, and that they may have it more abundantly." (John 10:10).
Our collective mission, both as publisher of the Word, author, or reader, is to bear witness to the power of Christ to change lives. Whether you are writing about this transformative power (physically, spiritually, and mentally) or reading about it, we want God to be glorified in Christ through his marvelous grace over us.
Now that "Easter" celebration is over, the real business of living out the resurrection life has just begun. To get you started, we are offering the electronic version of several titles free of charge (only on Amazon) from now till Friday, April 9, 2021. We have also updated our catalog with latest Christian and inspirational books. As always, when you purchase any of these books, you support this Word ministry, encourage our authors, and help us equip selected orphanages with literacy tools. Shop directly on Amazon or review the full Catalog here!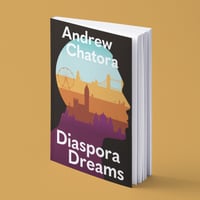 Follow us on social media